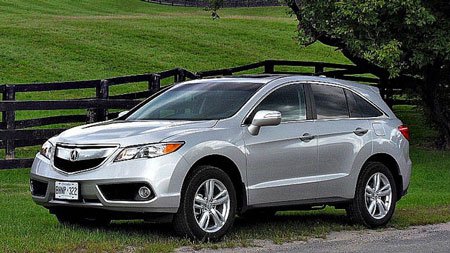 Dick's Automotive is the trusted source for Acura service in Clovis and Fresno region. Our auto technicians have been performing major and minor Acura repair since we opened the doors to our facilities in 1993. Our team is proud to have earned such an excellent reputation in the auto industry among both new and long-term clients alike.
Our auto technicians at Dick's Automotive offer quick and quality services to Acura owners and other automobile drivers in the Clovis and Fresno area. Our mission is to educate you, so you know what is afflicting your Acura. It's essential for you to stay in the loop. That's why we keep the lines of communication open and honest. While we work on your vehicle, feel free to use the wifi, have a snack, and enjoy a cup of coffee in our clean waiting area. We even have dog treats for your canine friends!
We aim to go that extra mile and continue to get praise from satisfied clients reigning from both Clovis and Fresno. Here's a recent 5-star review about Dick's Automotive from one of our happy customers:
"First time coming here. No complaints. Staff was friendly. Shop clean. Price was fair. Got the job done in quick time. They made some recommendations on maintenance with no pressure to get done immediately. I got a transmission flush/filter done along with a brake fluid flush and new belts put on." — Justin M.
Please contact us at Dick's Automotive if your Acura needs auto repair services. We're located at 1550 Tollhouse Road in Clovis, CA. Our team of ASE-Certified auto technicians at Dick's Automotive is capable and ready to get your Acura back on the Clovis and Fresno roads. We look forward to your visit and offering you exceptional service!
Need Help With Your Vehicle?
We'll get it running
We specialize in everything auto repair. We take pride in our work, call us today!
APPOINTMENT
CONTACT US