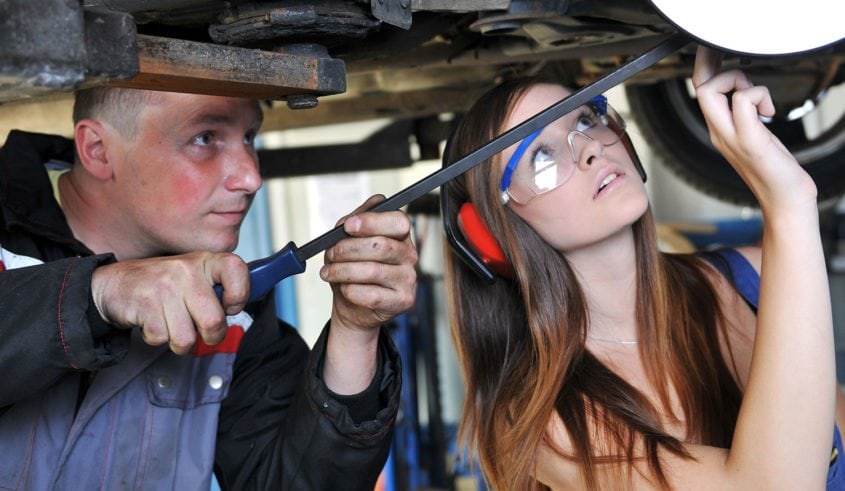 Dick's Automotive is a trusted source of auto repair in both Clovis and Fresno. You can rely on our auto technicians to thoroughly and accurately inspect and fix your vehicle, regardless of the make or model. Along with expert auto repair, we also strive to educate you about your car. It is imperative for our clients, like yourself, to be educated about their vehicle.
We don't want you to leave our auto repair shop wondering what just happened with your car, or what part did they even replace? We will explain to you the "what, why, and how." We recognize that auto repair can sound like a foreign language. That's why we won't talk down to you when we explain the issue. For you to make educated decisions about your vehicle, based on both your lifestyle and budget, you need to know what is going on. We will make sure you do.
It's important to be proactive to keep your car running in tip-top shape. Our team of auto technicians will make sure you know when you need to bring your vehicle in next, or which aspects of your car may need repair in the future. Knowing all the pertinent information about your car is the best way to keep you and your passengers safe and secure while driving down the Clovis and Fresno streets.
If you are looking for an auto repair shop in Clovis and Fresno, you are in the right place. Dick's Automotive adheres to a strict code of ethics, so you can expect to receive honest and accurate service for your imported or domestic vehicle. Schedule an appointment with our auto technicians at Dick's Automotive. We are conveniently located at 1550 Tollhouse Road in Clovis, CA.