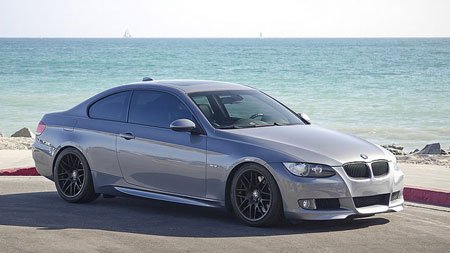 The auto mechanics at Dick's Automotive are chosen time and again for BMW service and repair in Clovis and Fresno. You can count on our team for top-notch service backed by a 3-year/36,000-mile warranty. Because we genuinely love what we do, we will service your BMW with a smile. For an auto repair shop that truly cares for you and your BMW, look no further than Dick's Automotive.
BMW owners are fanatics for their cars, and our technicians recognize how much you value your vehicle. That's why we continue to go that extra mile to accurately troubleshoot and repair your BMW, while you keeping you informed each step of the way. At Dick's Automotive, education is everything to us. We want you to know what is going on with your BMW, so you can make the right decisions for you, your family, and your budget.
Because we place such an emphasis on education, we attend high schools throughout Clovis and Fresno, ensuring budding technicians have access to the experience and education needed to be successful in this industry. We look towards the future, not only for you and your BMW but for the automotive industry. Cars are an integral part of our life, and we strive to be ready for whatever this ever-changing industry throws our way.
If you are looking for an auto repair shop in Clovis and Fresno, you are in the right place. Dick's Automotive adheres to a strict code of ethics, so you can expect to receive honest and accurate service for your imported or domestic vehicle. Schedule an appointment for BMW service at Dick's Automotive today. We are conveniently located at 1550 Tollhouse Road in Clovis, CA.
Need Help With Your Vehicle?
We'll get it running
We specialize in everything auto repair. We take pride in our work, call us today!
APPOINTMENT
CONTACT US