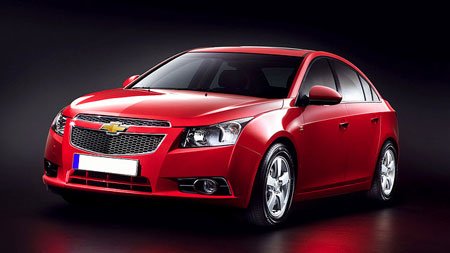 Do you live or work in the Clovis and Fresno area and drive a Chevrolet, and have you been searching for a trustworthy auto repair shop to service your Chevy? The ASE-Certified auto mechanics at Dick's Automotive want to earn your trust!
Driving a Chevrolet makes you a part of a long line of Chevrolet drivers stretching back over 100 years. That's even more amazing when you consider the fact that Chevrolet is an innovative car maker that continues to build great vehicles even today. Whether your Chevrolet is the latest model year or older than you are, you can be assured that the auto mechanics at Dick's Automotive have the tools and expertise needed to service and repair your vehicle.
When you choose Dick's Automotive as your go-to auto repair shop for your Chevrolet in the Clovis and Fresno area, you can be sure that the auto mechanics who work on your Chevrolet have the latest tools, equipment, and training to give your Chevrolet the care it deserves. We are so confident of our skills that we offer a 3-year/36,000-mile warranty on our work. We also have a comfortable, recently updated waiting room that features a Keurig machine for your enjoyment. Or, if you would prefer to get on with your day while we take care of your Chevrolet, we offer both loaner cars and a shuttle service. And if you're concerned about your budget, owner Grant Takikawa is passionate about helping his customers make the best financial decisions when it comes to repairing and maintaining their vehicles. The team at Dick's Automotive wants to keep you and your family safe on the streets of Clovis and Fresno. When we look at our customers, we see people, not dollar signs.
Here's a review from one of our happy clients:
"I appreciated the quick response to servicing my vehicle without an appointment. Great to start the New Year with a well serviced car. Thanks for a job well done." — Linda S.
Please contact us at Dick's Automotive if your Chevrolet needs service or repair. We're located at 1550 Tollhouse Road in Clovis, CA. Our team of ASE-Certified auto mechanics at Dick's Automotive is ready to service your Chevrolet so you can get back on the Clovis and Fresno roads. We look forward to your visit and to offering you exceptional service!
Need Help With Your Vehicle?
We'll get it running
We specialize in everything auto repair. We take pride in our work, call us today!
APPOINTMENT
CONTACT US