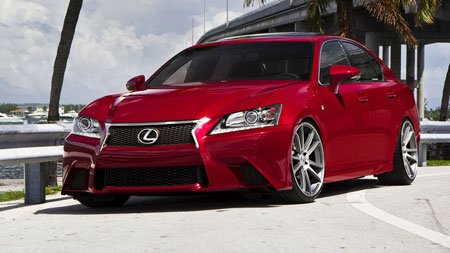 If you're looking for expert Lexus repair in or around Clovis and Fresno, choose Dick's Automotive. Our auto technicians are ASE-Certified or Master-Certified, and our auto repair shop is equipped with cutting-edge tools and technology. You can rest easy, knowing your Lexus will receive thorough and excellent service.
At our auto repair shop, our talented team of auto technicians will get the job done right the first time. While we fix your car, feel free to wait in our comfortable lobby and enjoy a snack and some coffee. We even have dog biscuits for your pooch! After we've finished our inspection of your Lexus, we'll explain what the issues are. Then we'll figure out the best options to get your car running smoothly and you back on the road.
We are proud of the esteemed reputation that our team of auto technicians has received from Lexus owners. Here's a testimonial from one of our recent satisfied clients:
"My experience yesterday at Dick's was like the previous ones…excellent. Great service, good communication, no intimidation..just good, old-fashioned, honest care! I left assured my problem was solved & being a single woman I felt confident my car would run great again! Thanks, Dick's for another positive experience." — Lynn T.
Please contact us at Dick's Automotive if your Lexus needs auto repair services. You will find us at 1550 Tollhouse Road in Clovis, CA. The team of ASE-Certified auto technicians at Dick's Automotive is capable and ready to get your Lexus back on the Clovis and Fresno roads. We look forward to your visit and offering you exceptional service!
Need Help With Your Vehicle?
We'll get it running
We specialize in everything auto repair. We take pride in our work, call us today!
APPOINTMENT
CONTACT US