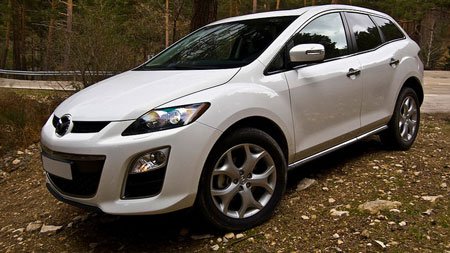 If you drive a Mazda and commute around the Clovis and Fresno area, we invite you to try Dick's Automotive in Clovis. We are a trustworthy, locally-owned auto repair shop that is founded on integrity, community involvement, and with auto mechanics who stay on top of the advanced technology and technical training that operates your sophisticated marvel of a Mazda!
Mazdas are sporty, fun, practical, and luxurious! We know that Mazda drivers appreciate excellent design. If you drive a Mazda, you deserve an auto mechanic who can offer you a premium experience. When your Mazda needs maintenance or repair, we invite you to bring it to Dick's Automotive, where we are committed to keeping drivers safe on the roads in the Clovis and Fresno area.
When your Mazda needs repair or service, we understand that you don't want to leave it with just anyone. You need to find an auto repair shop with mechanics you know, like, and trust. Luckily, at Dick's Automotive in Clovis, our auto repair mechanics are reliable and honest. We back up our work with a 3-year/36,000-mile warranty. We are also proud to be a Bosch Service Center. You can rely on our auto mechanics to thoroughly and expertly care for your Mazda. If you have questions about a repair, our auto mechanics will be sure to explain everything thoroughly. Our team is experienced, educated, and equipped with the latest and greatest tools and technology. We want you to leave our auto repair shop satisfied with our work and knowing what we did and why. For you to make educated decisions about your vehicle, based on both your lifestyle and budget, you need to know what is going on. We make it a goal to explain everything so you can feel like our partner, not just a customer.
We're excited to share the following five-star review from one of our satisfied clients:
"I know nothing about cars but I know I can trust Dick's Automotive to keep my car in tip top shape. Thank you for making every trip to your shop worry free." — Margie M.
Please contact us at Dick's Automotive if your Mazda needs service or repair. We're located at 1550 Tollhouse Road in Clovis, CA. Our team of ASE-Certified auto mechanics at Dick's Automotive is ready to service your Mazda so you can get back on the Clovis and Fresno roads. We look forward to your visit and to offering you exceptional service!
Need Help With Your Vehicle?
We'll get it running
We specialize in everything auto repair. We take pride in our work, call us today!
APPOINTMENT
CONTACT US