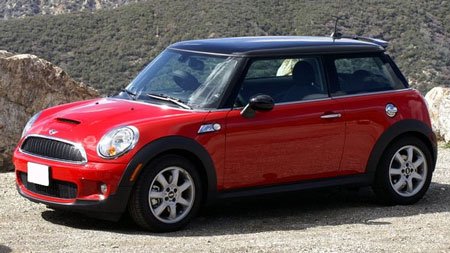 When your MINI requires servicing, we invite you to Dick's Automotive in the Clovis and Fresno area for our high-quality auto repair. Our team of auto mechanics understands the special bond you have with your MINI car. You can trust that our team of auto mechanics will treat you and your MINI right!
Here at Dick's Automotive in Clovis, we'd love to service your MINI and keep it maintained regularly. We believe in maintenance because a little problem now can mean a more significant problem down the road for you and your MINI. Ever since we saw that movie "The Italian Job," we've always wanted one ourselves, too! Such fun and sporty cars. Our auto repair mechanics get why our clients love them so much. Please promise us you won't drive your MINI downstairs and through fountains in Italy!
Why should you trust the auto repair technicians at Dick's Automotive with your MINI? There are lots of reasons! First, we've added a "new" loaner car–a '06 Acura CL! Yes, it's an older car…but that's what we do–we take care of cars, including older cars! We have a truck for those of you who are taller. We have our 3-year/36,000-mile warranty for your peace of mind. For your comfort, we've recently remodeled our waiting room and bathroom, which everyone loves so far. And our belief in education means that we keep our skills honed, so you get the best from our auto repair technicians. We firmly believe you won't find anyone more ethical here in Clovis.
Want to hear what other people in the Clovis and Fresno area are saying about Dick's Automotive? Here's a five-star review you might like to read:
"I appreciated the quick response to servicing my vehicle without an appointment. Great to start the New Year with a well serviced car. Thanks for a job well done." — Linda S.
If you are looking for an auto repair shop in the Clovis or Fresno area, you've found it! Dick's Automotive has a strict code of ethics, so you can expect honest, accurate service for your MINI vehicle. Schedule an appointment with our auto mechanics at Dick's Automotive. We are conveniently located at 1550 Tollhouse Road in Clovis, CA. 93611.
Need Help With Your Vehicle?
We'll get it running
We specialize in everything auto repair. We take pride in our work, call us today!
APPOINTMENT
CONTACT US