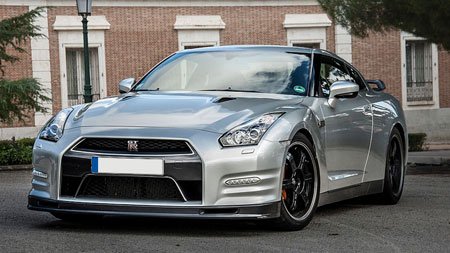 Have you been dreaming of an excellent and reliable auto repair shop in the Clovis and Fresno area to bring your Nissan vehicle? Our auto mechanics at Dick's Automotive have got your back. Now that your search is over, you can reserve that valuable dream time to figure out the best places to drive your correctly serviced Nissan in the Clovis and Fresno area!
Did you see the video about Nissan's "brain-to-vehicle" technology? Maybe in the future, you won't have to have your hands on the steering wheel at all, and that's pretty amazing! With that kind of technology, our auto repair technicians can understand why you love your Nissan! Nissan, as a brand, is always looking to the future, which is an exciting place. At Dick's Automotive in Clovis, we'd like your future to be bright, too. We want your Nissan to remain the reliable vehicle you first bought through regular servicing.
At Dick's Automotive, we can't think of a single reason you should bring your Nissan vehicle into our shop! That's because there are so many reasons. For one thing, we keep up on our education. Our auto repair technicians regularly update their knowledge base. That means we have all the cutting-edge tools and training needed to work on your Nissan. We don't overlook your comfort, as we have a shuttle so you can get back to your home or your job. And if you decide to stay and wait for your Nissan to be serviced, our waiting room and bathroom have been recently remodeled (we even painted the baseboards)! If that's not enough, we love to give back to the Clovis and Fresno community by visiting the local schools and talking about the automotive industry.
Why take it from us, though? Here's what one happy customer said about Dick's Automotive in her five-star review:
"Dick's automotive shop is the best place to take your vehicle if you are having any kind of issue. I have been a customer for many years and have always received exceptional service. The owner, Grant, is reliable as well as honest. You can always count on he and his mechanics to service your vehicle with excellent results. I would NEVER go anywhere else." — Rhondda D.
If you are looking for an auto repair shop in the Clovis or Fresno area, you've found it! Dick's Automotive has a strict code of ethics, so you can expect honest, accurate service for your Nissan vehicle. Schedule an appointment with our auto mechanics at Dick's Automotive. We are conveniently located at 1550 Tollhouse Road in Clovis, CA. 93611.
Need Help With Your Vehicle?
We'll get it running
We specialize in everything auto repair. We take pride in our work, call us today!
APPOINTMENT
CONTACT US