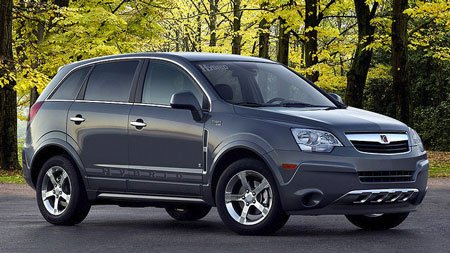 Are you looking for outstanding auto repair technicians to service your Saturn vehicle in the Clovis and Fresno area? Our auto mechanics at Dick's Automotive service Saturn vehicles while some other repair shops don't. Although the Saturn is no longer being manufactured, you still need to find someone who stands behind their auto repair work and can keep your Saturn in tip-top shape.
Our auto repair technicians still see Saturn vehicles around the Clovis and Fresno area. Perhaps, as some people have said, the Saturn project was too ambitious, with new manufacturing processes, the modern workforce, and original dealer network, also. In any event, Saturn vehicles have been very popular with their owners. And these days, not every auto repair shop in Clovis services Saturns. If you need someone, our auto mechanics have the expertise to keep your Saturn on the road.
Why choose Dick's Automotive for all your Saturn servicing needs? We believe in maintenance, so we won't let the little things turn into big things. We have a 3-year/36,000-mile warranty for your peace of mind. We believe in education, so we'll explain what's going on with your Saturn. We give back to the community by talking at local schools about the automotive industry and careers. If you need a shuttle, we have that here as well as loaners. And if you choose to wait while you're Saturn is being serviced, our waiting room and bathroom were recently remodeled.
Want to hear more? Take a look at this five-star review from a happy customer in the Clovis area:
"Excellent service with great customer service and very professional at what they do. I plan to use them for all of my future auto repairs." — Rob L.
If you are looking for an auto repair shop in the Clovis or Fresno area, you've found it! Dick's Automotive has a strict code of ethics, so you can expect honest, accurate service for your Saturn vehicle. Schedule an appointment with our auto mechanics at Dick's Automotive. We are conveniently located at 1550 Tollhouse Road in Clovis, CA. 93611.
Need Help With Your Vehicle?
We'll get it running
We specialize in everything auto repair. We take pride in our work, call us today!
APPOINTMENT
CONTACT US