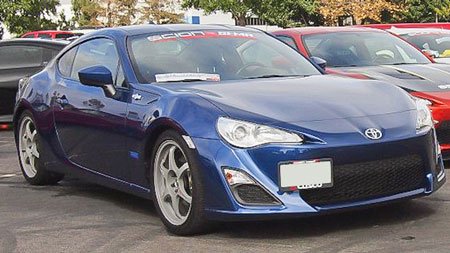 Searching for an auto repair shop in the Clovis and Fresno area that knows a thing or two about Scion vehicles? The auto mechanics at Dick's Automotive invite you to bring your Scion in to keep your car on the road. We have the technical expertise, the desire, and the availability to keep your Scion purring!
If you're driving a Scion, we certainly understand why. Our auto repair technicians like all the different offerings that Toyota offered with its Scion vehicles, from the aftermarket supercharger to the subwoofers. The Scion has been popular with the younger drivers, especially here in California, where it was first released. And our auto repair technicians here at Dick's Automotive in Clovis want to help you keep your Scion running for as long as possible.
By bringing your Scion into Dick's Automotive in Clovis, you will have access to our talented auto repair experts. We have the high-tech tools to service anything that goes wrong with your Scion. We keep up with our education, so you don't have to. Also, we have a shuttle and loaner cars for your convenience. Also, our waiting room and bathroom have been recently remodeled for your comfort. And we give back to our local community by talking at local schools about the automotive industry and careers.
If you'd like to hear what the locals in Clovis and Fresno are saying about Dick's Automotive, here's a five-star review:
"They were professional and their office was very clean. Also, their smog check was quite quick!" — Barbara G.
If you are looking for an auto repair shop in the Clovis or Fresno area, you've found it! Dick's Automotive has a strict code of ethics, so you can expect honest, accurate service for your Scion vehicle. Schedule an appointment with our auto mechanics at Dick's Automotive. We are conveniently located at 1550 Tollhouse Road in Clovis, CA. 93611.
Need Help With Your Vehicle?
We'll get it running
We specialize in everything auto repair. We take pride in our work, call us today!
APPOINTMENT
CONTACT US