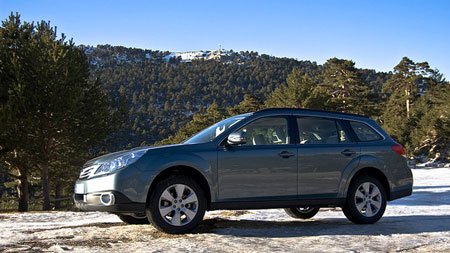 Are you staying up late at night with your eyes glued to your computer screen as you search for an honest, reliable auto repair shop in the Clovis and Fresno area? If that sounds like you, our auto mechanics at Dick's Automotive invite you to bring your Subaru into our auto repair shop! At Dick's Automotive, we have the know-how to keep your Subaru running.
We understand how dedicated, and loyal Subaru drivers are. The Subaru vehicle has been around a long time, and will probably be available for many years to come due to its popularity. And that popularity is due in large part to its versatility and safety. At Dick's Automotive, our auto repair experts want to keep your Subaru and you safe while you drive around the roads of Clovis and Fresno.
In case you didn't already know, there are a ton of reasons to come into Dick's Automotive with your Subaru. Here are just a few reasons. We keep up on our education. Our auto repair technicians regularly update their knowledge base. That means we have all the cutting-edge tools and training needed to work on your Subaru. We don't overlook your comfort–we have a shuttle so you can get back to your home or job. And if you decide to stay and wait for your Subaru to be serviced, our waiting room and bathroom have been recently remodeled. If that's not enough, one of our passions is giving back to the community by visiting the local schools and talking about the automotive industry.
Want to know what the people in the Clovis and Fresno area are saying about Dick's Automotive? Here's a five-star review you might like:
"It's great knowing where to take my car. I also have sent several family members to Dick's!!!!!!" — Heather R.
If you are looking for an auto repair shop in the Clovis or Fresno area, your search is over! Dick's Automotive has a strict code of ethics, so you can expect honest, accurate service for your Subaru vehicle. Schedule an appointment with our auto mechanics at Dick's Automotive. We are conveniently located at 1550 Tollhouse Road in Clovis, CA. 93611.
Need Help With Your Vehicle?
We'll get it running
We specialize in everything auto repair. We take pride in our work, call us today!
APPOINTMENT
CONTACT US