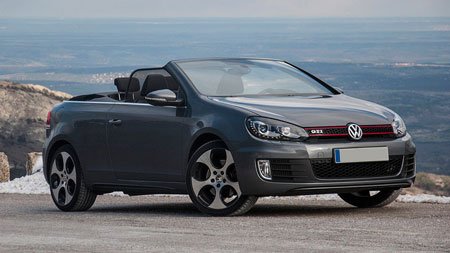 When your Volkswagen needs some tender loving care, our auto mechanics would love to provide it for you. If you're in the Clovis or Fresno area, our auto repair technicians at Dick's Automotive can help you keep your Volkswagen in excellent shape. With our technical expertise, your Volkswagen will be in good hands.
Ah, the Volkswagen car. Who among us has never driven one, owned one, or had a best friend who raved about one? The Volkswagen remains incredibly popular among people of all ages. And our auto repair technicians can't understand why Volkswagen stopped production of its classic Beetle, after seven decades! What were they thinking? However, Volkswagen still has many other vehicles, and those vehicles need maintenance just like any other vehicle. So if you're in the Clovis area, our technicians are knowledgeable, tech-savvy, and have the desire to work on your Volkswagen.
Why would you bring your Volkswagen into Dick's Automotive, though? There are more reasons than you can fit into a Volkswagen Beetle! For one thing, we love Volkswagens. You need your Volkswagen to be both dependable and reliable, and we have the knowledge and cutting-edge tools to keep your Volkswagen running smoothly. We keep up with all the newest educational automotive news, so you don't have to. Also, we have a shuttle and loaner cars for your convenience. Also, our waiting room and bathroom have been recently remodeled for your comfort. But there's more! We give back to our local community by talking at local schools about the automotive industry and careers.
Why take our word for it? Why not read this five-star review from one of Dick's Automotive's happy customers in the Clovis area?
"The work was completed to my satisfaction and the staff was very accommodating of my needs. Very friendly yet professional." — AnnaMarie R.
If you are looking for an auto repair shop in the Clovis or Fresno area, you've found it! Dick's Automotive has a strict code of ethics, so you can expect honest, accurate service for your Volkswagen vehicle. Schedule an appointment with our auto mechanics at Dick's Automotive. We are conveniently located at 1550 Tollhouse Road in Clovis, CA. 93611.
Need Help With Your Vehicle?
We'll get it running
We specialize in everything auto repair. We take pride in our work, call us today!
APPOINTMENT
CONTACT US