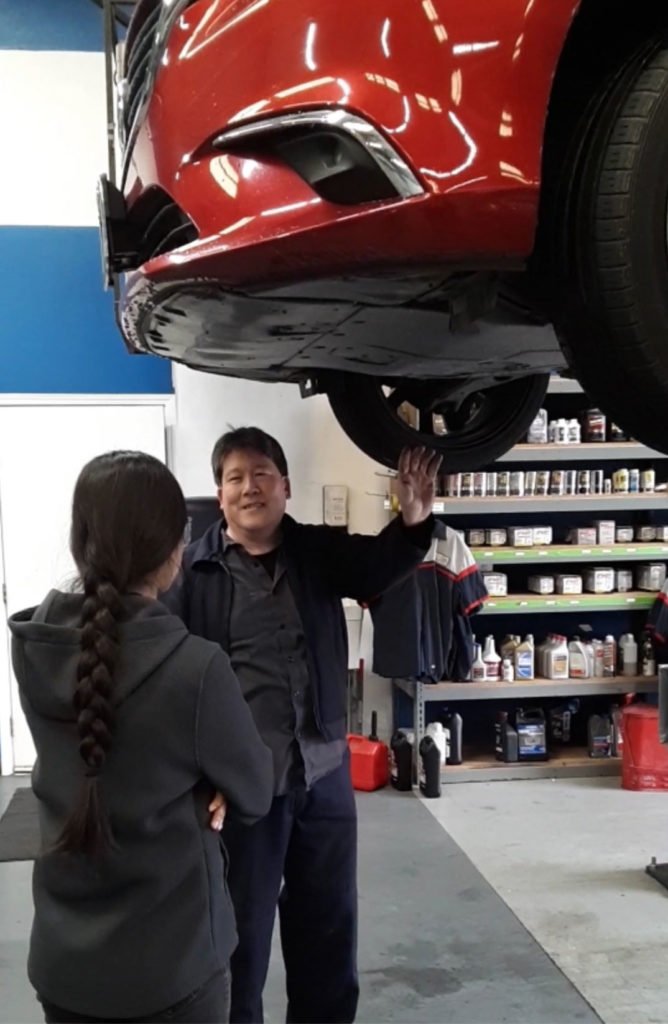 How many people do you know who are not experts about how an engine works? We can look on YouTube, yes, and find a tutorial that spells out how a typical gasoline-powered engine works. But when you lift the hood and look underneath, can you easily identify every component on your car's engine?
If you can't, don't feel bad about it. A lot of very intelligent and talented people don't fully understand how their engine works because they haven't had to. Automotive technology has become very sophisticated and it takes a whole lot of training to keep up with it all. That is why fewer people try to repair their own vehicles, but desire a mechanic they can fully trust.
Knowing about your car's engine and how the whole system operates together is both empowering and good common sense. At Dick's Automotive, we believe first in educating our friends and clients about their automobiles. We believe in giving you all the information about your car, so that together, we can make sound decisions about your car maintenance and repairs.
At Dick's Automotive, we're big on using visual aids to explain how various systems work on your car. Knowing the basics of your vehicle and how it operates gives you confidence in knowing what is right and what is wrong from automotive shops. No one knows their vehicle better than the one driving the vehicle. That is why we like to hear all the details from you about the issues you are experiencing, the noises you hear, the vibrations you are feeling, the dashboard lights you're seeing, etc. Together, we can develop a strategy that will address all your options so you can make sure your vehicle remains reliable and safe.
By working with a quality automotive shop like Dick's Automotive, you should feel confident that your vehicle is getting the best care, the best value, and that it is properly repaired.
If you are looking for an auto repair shop in the Clovis or Fresno area, you've found it! Dick's Automotive has a strict code of ethics so that you can expect honest, accurate service for your car, truck, or SUV! Schedule an appointment with our auto mechanics at Dick's Automotive. We are conveniently located at 1550 Tollhouse Road in Clovis, CA. 93611.