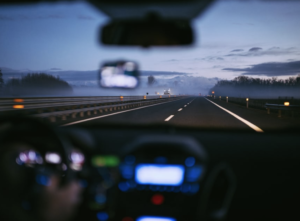 When your car talks to you, it would be smart to take a moment and listen, and we aren't just talking about your vehicle's speakers! Sometimes, our car will make an unusual noise, and it means something. If your vehicle is making an unusual noise, we recommend bringing your vehicle to our team at Dick's Automotive right away. It is our job to decipher what that noise means, and we take our job very seriously.
If you are hearing any of these noises, we recommend bringing your vehicle to our auto repair shop in Clovis right away:
Squealing or screeching when you brake: if you are hearing this noise when you brake, it can indicate that some part of your braking system is worn down, resulting in a pad not properly releasing, which in turn causes excessive heat and noise. This noise can mean that you need new brake pads, or your brake rotors need to be resurfaced or replaced. These repairs will make sure you can stop safely and quietly.
Grinding sounds when you brake: If you hear grinding noises as soon as you step on the brakes, it usually means the pads need to be replaced or something is rubbing against the brake rotors the wrong way. Your brake pads may be extremely worn, or it can even indicate that your brake calipers or pistons are grinding against the rotor.
Rumbling or rattling exhaust noises from under your car: If your vehicle sounds louder than normal, it may mean that there is a hole somewhere in your exhaust system. Exhaust system are usually simple — our team might reattach a loose pipe, replaced a corroded pipe, or attach a new muffler.
Chirping or squealing noise from under your hood: Your vehicle's serpentine belt is a single belt that transfers power produced from your engine to components throughout your vehicle, such as your air conditioning, power steering, and alternator systems. Over time, your serpentine belt can wear down and slip, which can result in a squealing sound.
Growling or roaring noise when driving down the Clovis streets: Tires that are beyond their time will make a growling or roaring noise. However, this noise can also indicate a problem with your wheel bearings. Either way, our technicians will figure out the root cause of that pesky noise and put your mind at ease.
These noises can indicate a variety of different issues — sometimes they can signal a more serious repair or a simple fix. The team at Dick's Automotive is here to be your vehicle translator, to figure out what your car is trying to tell us! Contact us today to set up an appointment with our qualified and honest technicians. We are conveniently located at 1550 Tollhouse Road in Clovis, CA. 93611, and we look forward to seeing you and your vehicle soon!