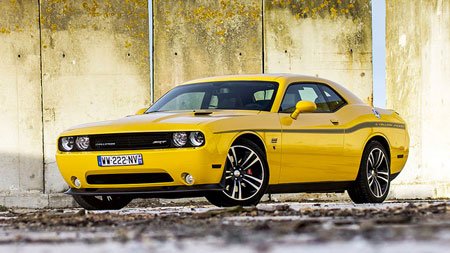 If you're a Dodge driver in the Clovis and Fresno area, you might be looking for an expert auto repair shop that will take great care of your Dodge. If this describes you, the ASE-Certified auto mechanics at Dick's Automotive want to meet you! Our team believes in treating our customers with respect, creating long-lasting relationships, and educating them about what needs to be repaired right away and what can wait. Isn't that what you want from your auto repair shop?
As a Dodge driver, you are part of a long history of innovation and excellence. Dodge as a brand has existed for over 100 years and is an established industry leader. Dodge vehicles hold a special place in the hearts of Americans. If you drive one, you want to take it to an auto repair shop with people who care about your vehicle as much as you do. Located in Clovis, Dick's Automotive wants to be that go-to auto repair shop for you and your Dodge.
At Dick's Automotive, we use state-of-the-art tools and equipment to service and repair vehicles for customers in the Clovis and Fresno area. The auto mechanics at Dick's Automotive back our work with a 3-year/36,000-mile warranty. We offer the warranty with confidence because, when it comes to professional performance and our promises to you, we know we have our priorities right. We also use only top-quality Original Equipment parts because they are less likely to break down, they fit better, and they give the best results. Working with honesty and integrity is everything to us. We want you to leave our shop more educated about your Dodge than when you first brought it to us.
Here's a review from one of our happy clients:
"Dick's Automotive did an excellent job in notifying me of the issues my car had. They were efficient, and had my car back to me in a day! It is good to know that there are reliable mechanics in the Clovis neighborhood." — Ed S.
Please contact us at Dick's Automotive if your Dodge needs service or repair. We're located at 1550 Tollhouse Road in Clovis, CA. Our team of ASE-Certified auto mechanics at Dick's Automotive is ready to service your Dodge so you can get back on the Clovis and Fresno roads. We look forward to your visit and to offering you exceptional service!
Need Help With Your Vehicle?
We'll get it running
We specialize in everything auto repair. We take pride in our work, call us today!
APPOINTMENT
CONTACT US