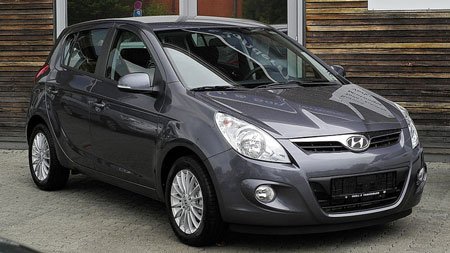 If you drive a Hyundai and you live in the Clovis and Fresno area, Dick's Automotive is a top pick among auto repair shops. Not only are we able to service and repair your Hyundai, but our ASE-Certified auto mechanics want to earn your trust. At Dick's Automotive, we believe in integrity, education, using factory-standard parts, and forming long-term relationships with all our auto repair customers.
Hyundai vehicles are sporty, roomy, comfortable, and reliable, not to mention safe and fuel-efficient. No wonder Hyundai drivers are fiercely loyal to the brand! Does this describe you? If you are searching for reliable Hyundai service convenient to Clovis and Fresno, look no further than the auto repair team at Dick's Automotive.
Why should you trust the auto repair technicians at Dick's Automotive with your Hyundai? There are lots of reasons! We offer a shuttle service so you don't have to wait for your car if you don't want to, Or, if you prefer a loaner car, we have them: we've even recently added a "new" loaner car–a '06 Acura CL! Yes, it's an older car–but that's what we do! We take care of cars, including older cars, to keep them up and running on the roads of Clovis and Fresno! We also have a truck for our taller customers. We guarantee our work with a 3-year/36,000-mile warranty. You'll never have to worry about paying for the same repair on your Hyundai twice. Our auto mechanics use state-of-the-art, factory-level tools and equipment to ensure quality in everything we do for our clients in the Clovis and Fresno area. And our belief in education means that we keep our skills honed so you get the best from our auto repair technicians. We strongly believe you won't find anyone more ethical here in Clovis.
We're so happy to share just one of our five-star customer reviews:
"It's great knowing where to take my car. I also have sent several family members to Dick's!!!!!!" — Heather R.
Please contact us at Dick's Automotive if your Hyundai needs service or repair. We're located at 1550 Tollhouse Road in Clovis, CA. Our team of ASE-Certified auto mechanics at Dick's Automotive is ready to service your Hyundai so you can get back on the Clovis and Fresno roads. We look forward to your visit and to offering you exceptional service!
Need Help With Your Vehicle?
We'll get it running
We specialize in everything auto repair. We take pride in our work, call us today!
APPOINTMENT
CONTACT US