We want to help our loyal customers stay cool this Summer so we're offering $10 OFF an Air Conditioning Evacuation and System Recharge. The offer includes: A/C SYSTEM CHECK, CHECK HOSES, COMPRESSOR CHECK, BELTS CHECK, AC CONDENSER CHECK, ADD SYSTEM DYE AND CHECK FOR LEAKS. Expires Aug 31st so give us a call or fill out the form below to make an appointment!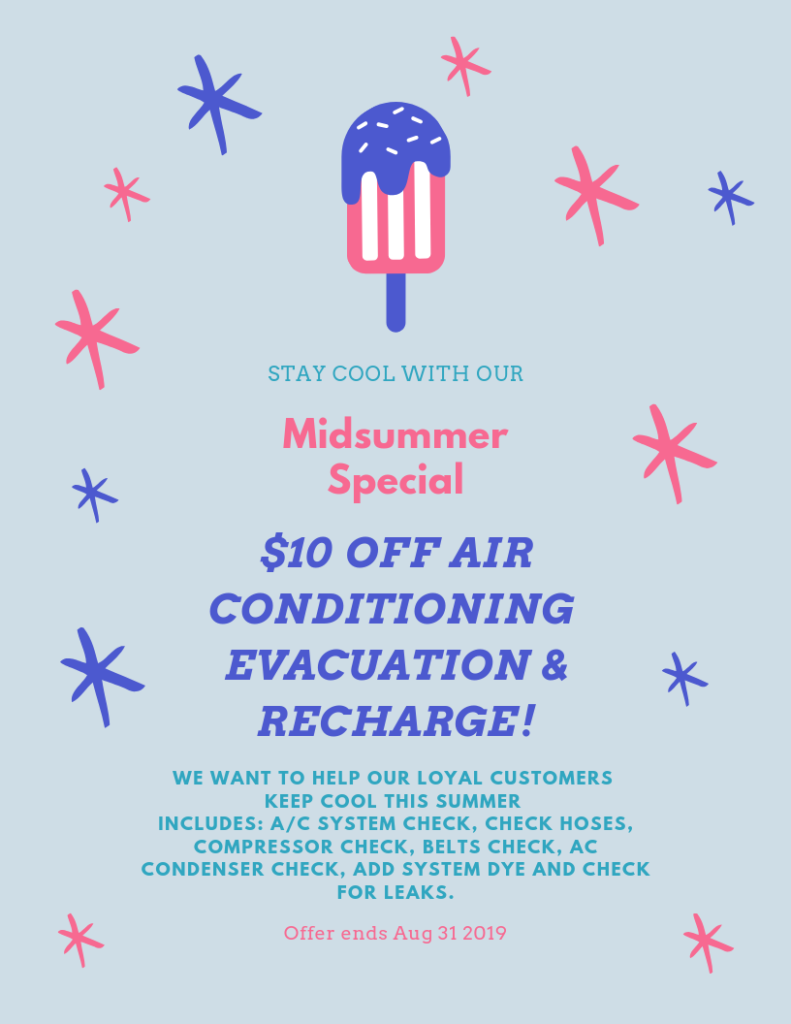 Click Here To Print!
Need Help With Your Vehicle?
We'll get it running
We specialize in everything auto repair. We take pride in our work, call us today!
APPOINTMENT
CONTACT US