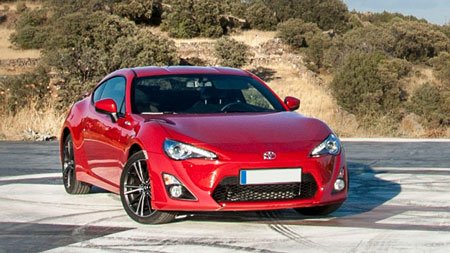 Dick's Automotive is your best choice for Toyota repair in both Clovis and Fresno. Our ASE-Certified and Master-Certified auto technicians have years of experience in auto repair and wield the most updated equipment, technology, and tools. Along with our commitment to stellar auto repair for Toyotas and other vehicles, our team is dedicated to being honest and upfront with you.
When you visit Dick's Automotive for Toyota auto repair, our auto technicians will treat you like an equal. We empathize with the stress that is accompanied by a malfunctioning car, and we try to alleviate that worry. Our auto technicians have specialized backgrounds, which allows them to repair the most complex issues afflicting your beloved Toyota. The expertise of our team at Dick's Automotive is unrivaled in Clovis and Fresno, as Toyota owners remain loyal for years because we consistently provide excellent auto repair and customer service.
Here's what a recent customer had to say about his positive experience with us at Dick's Automotive:
"All around awesome, excellent service! The customer service associate was a pleasant gentleman named Larry, who was very informative regarding my vehicle repairs, its associated costs, and other potential problems to keep in mind that were found during the repair. His attitude was very professional yet amiable, and through our discussions of my vehicle, he displayed a very respectable degree of knowledge and experience. The repair costs were fair, my car is running like new, and I haven't had any problems since! I have the impression that their technicians are top-notch professionals able to work on almost any vehicle of any make, and were the only repair service I could find locally who could repair my Jaguar. I am very satisfied with their service and they are number one on my list should to consult with should I need additional repair services in the future. I highly recommend Dick's Automotive for anyone who needs or wants reliable, professional, and top-quality service, particularly if your vehicle is rare or foreign, or if it requires special attention." — Xen S.
Please contact us at Dick's Automotive if your Toyota needs auto repair services. We're located at 1550 Tollhouse Road in Clovis, CA. The team of ASE-Certified auto technicians at Dick's Automotive is capable and ready to get your Toyota back on the Clovis and Fresno roads. We look forward to your visit and offering you exceptional service!
Need Help With Your Vehicle?
We'll get it running
We specialize in everything auto repair. We take pride in our work, call us today!
APPOINTMENT
CONTACT US