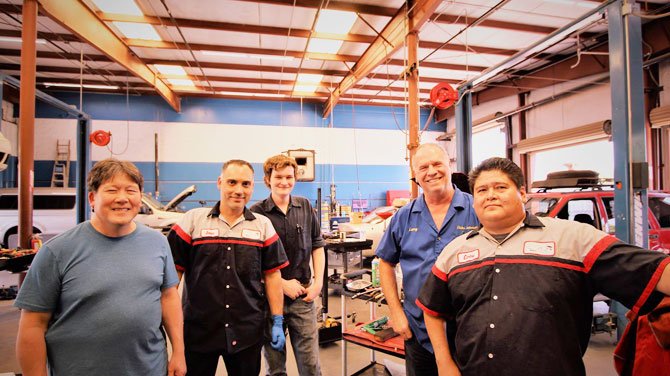 Mission: Dick's Automotive Inc commitments
At Dick's Automotive we are committed to God and to our families, and that includes you! Our ASE-Certified auto mechanics are highly trained and ready to provide Clovis, Fresno, and surrounding areas with the very best in auto repair services. You can count on us to deliver the highest quality service and parts, and you will know that we have the tools, technology, and training to stay cutting edge.
Dick's Automotive cares about you, your vehicle, and the safety of you and your family. That is why we only use the very best parts available. That and we never want you to have to return for the same problem that brought you into us in the first place. We provide digital inspection reports to help you fully understand exactly what work we are recommending and why. Being transparent is a part of why we have such a stellar reputation for integrity.
The team at Dick's Automotive in Clovis does everything possible to take the fear out of bringing your vehicle into an auto repair shop. From making you comfortable in our waiting area, to offering loaner vehicles when needed, to providing a shuttle service, to a 3-year/36,000-mile warranty, we want you happy! Take a look at a recent 5-star review to get an idea of what our customers have to say about Dick's Automotive:
"Great customer service. The fuel system service was done on our vehicle. A problem with the car cooling system was found. Our vehicle warranty was contacted and everything was covered for that repair. Overall they did a great job. Nice waiting area with snacks, coffee, hot chocolate, tea, soda and water. Very knowledgeable staff." — Marilen B.
When you drive your vehicle into Dick's Automotive, you can expect a friendly reception from our entire team of dedicated auto repair professionals and yet, you will also be treated like family. Your vehicle is in good hands with us. For the fastest service, make an appointment online today. You can find us at 1550 Tollhouse Road in Clovis. We're open Monday through Friday from 7:30 A.M. until 5:00 P.M. See you soon!
---
Thank you for visiting Dick's Automotive in Clovis, CA. Count on our automotive repair technicians to keep your car, truck, suv, or van on the roads longer and safer.
Meet the staff at Dick's Automotive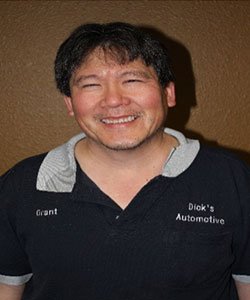 Grant – President
Grant Takikawa is the president of Dick's Automotive Inc. He currently is A.S.E certified master technician and L1 advance engine performance certified and holds smog test and repair state license. He has been with Dick's for 35 years. He enjoys the outdoors, ballroom dancing , and serving in youth ministry at Clovis Hill Community Church.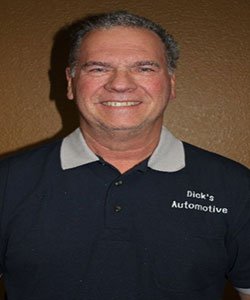 Larry Siebert
Larry Siebert is the Service manager/advisor at Dick's Automotive Inc. He currently is A.S.E certified service consultant. Larry has 41 years in the industry as a automotive technician, motor boat technician, and as a service manager. Him and his wife Tania of 38 years, enjoy traveling, family time with the grandchildren and other hobbies.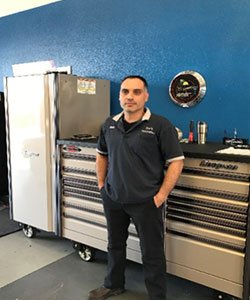 Javier – Technician
Javier has been the industry for 23 years. He spent time with his dad when he was young going to the work site and watching his father work on diesel trucks. He started his career in Fresno at a independent auto repair facility learning foreign and domestic vehicles. He's been with Dick's Automotive Inc for 5 ½ years. Javier loves learning new technology on vehicles and trucks. He attends regular training courses throughout the year. He also enjoys spending time with his teen daughter.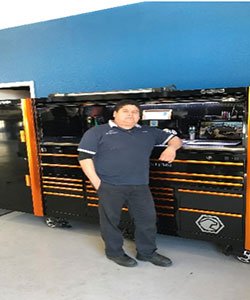 Carlos – Technician
Carlos has been learning and working in the automotive industry for 28 years. He currently is A.S.E certified in automotive brakes, engine repair, steering and suspension, and a/c and heating. Carlos has been with Dick's Automotive for 5 years. He enjoys hobbies that include outdoors. He takes his ATV on the dunes or goes rock crawling in his modified Toyota pickup. He's been married for 28 years and has two daughters.
Enjoy some refreshments while you wait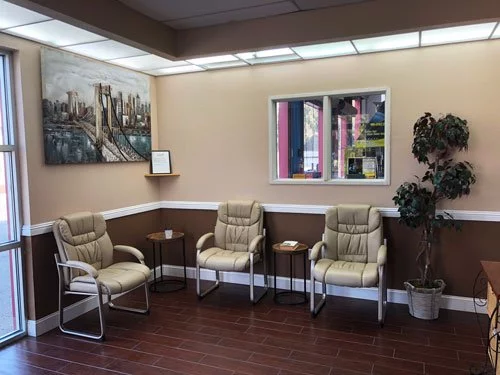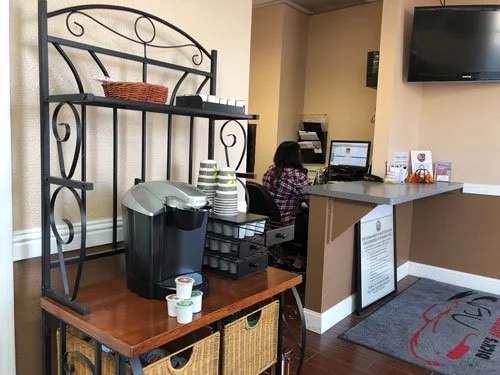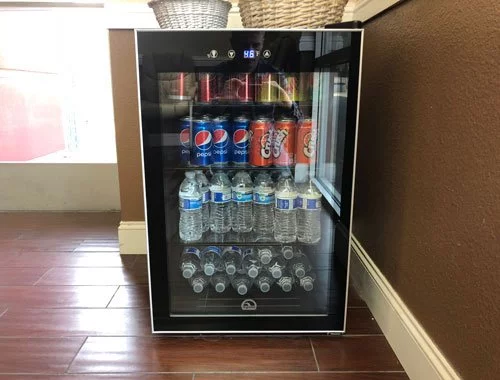 Need Help With Your Vehicle?
We'll get it running
We specialize in everything auto repair. We take pride in our work, call us today!
APPOINTMENT
CONTACT US